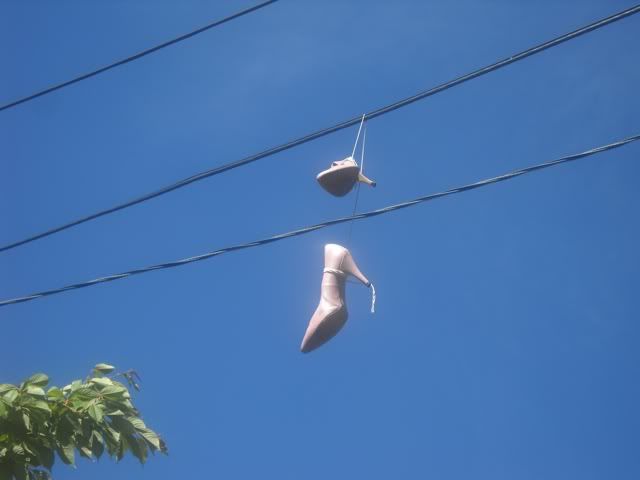 THE OTHER SHOE DROPS: A digest of the latest developments in news conservatives need to pay attention to:
† Never mind Marxism. Will an Obama administration be totalitarian? (click here for related article): In an attempt to tamp down the bipartisan outrage over his political enemies being singled out for punishing tax audits, President Richard Milhous Obama forced the resignation of acting IRS commissioner Steven Miller – who was already scheduled to vacate the position in less than a month – and appointed senior budget adviser Daniel Werfel to replace him, effective May 22nd. Joseph Grant, commissioner of the agency's tax exempt and government entities division has also announced plans to retire on June 3rd.
FOX News host Eric Bolling, is amongst a growing number of individuals who say they were subjected to retaliatory IRS audits after criticizing Obama. Conservative filmmaker Joel Gilbert ("Dreams from My Real Father") claims that in early 2012, the IRS reviewed his 2009 tax return and denied all of his business expenses.
Franklin Graham has also revealed that two charities he runs, Billy Graham Evangelistic Association and Samaritan's Purse, were audited by the IRS after the BGEA ran ads urging NC voters to support a proposed constitutional amendment banning same-sex marriage. In all, nearly 500 conservative groups are now known to have been in the IRS' crosshairs.
A New York Times op-ed by former Obama Car Czar Steven Rattner maintains that the real scandal is that "our campaign-finance system is in desperate need of overhaul." Wrong. The proctologic IRS audits of conservative groups are violations of the Constitutional rights of free speech, free association and due process. Cases in point:
‡ The Biblical Recorder, a newspaper published by the North Carolina Baptist State Convention, was audited for the first time since it first rolled off the press in 1833 after publishing an interview with Chick-Fil-A president Dan Cathy and the BEGA ads in support of traditional marriage. Editor Allan Blume tells FOX News Radio that "It took some of our staff literally several weeks of doing nothing but that (the audit)."
‡ Washington Examiner reports that IRS officials refused to grant tax exempt status to Coalition for Life of Iowa until the group provided a letter signed by its entire board of directors stating that – under perjury of the law – they "do not picket/protest or organize groups to picket or protest outside of Planned Parenthood." The group reportedly was also asked for "the content of the prayers" of its members (emphasis, The Stiletto).
‡ The IRS swiftly granted tax-exempt status to the Barack H. Obama Foundation – and made the designation retroactive to 2009, when the charity founded President Obama's half-brother, Abon'go Malik Obama, began fundraising.
Further, with the IRS and EPA harassing conservatives and the CIA and State Departments repeatedly tweaking the Benghazi messaging, in 2011 and 2012 the entire machinery of government was put into the service of securing Barack Hussein Obama's re-election, instead of doing the people's business. This is the abuse of office and the high crime from which all the other civil rights abuses and Constitutional violations arose – the central impeachable offense.
† He's So Tired, He Hasn't Slept A Wink; He's So Tired, His Mind Is On The Blink (related article, sixth item on the page): After the "Underwear Bomber" tried to blow up a U.S. airliner on Christmas Day 2009, New York Post columnist Michael Goodwin wondered if President Barack Hussein Obama and his aides "will ever wake up." Now with Obama and key members of the executive branch claiming to know nothing about what the people who report to them were up to, Face the Nation host Bob Schieffer wants to know: "Is anybody home?" For his part, Charlie Rose's observed that Obama "seems like a bystander in his own government" – and a couple of days later The Washington Post's often droll but not always original (last item) Dana Milbank had a similar thought: "President Passerby needs urgently to become a participant in his presidency."
Obama isn't even leading from behind anymore. He's now, apparently, being led around by the nose. Granted, governing is hard but if Obama's not in charge, then who is?
† So easy, a conservative can do it: Most "scientific" research on the cognitive differences between conservatives and liberals typically conclude that conservatives are proto-humans, as opposed to highly evolved liberals. A new study by Danish and American researchers is no exception – but this one is actually flattering to conservatives. Girlie-men tend to be liberal, while men who are physically strong are more likely to be conservative, The Daily Mail (London) reports:
The researchers collected data on bicep size, socio-economic status, and support for economic redistribution from hundreds of people in the United States, Argentina and Denmark.
In line with their hypotheses, the data revealed that wealthy men with high upper-body strength were less likely to support redistribution, while less wealthy men of the same strength were more likely to support it. …
[Professor Michael Bang Petersen, of Aarhus University in Denmark] said: 'Despite the fact that the United States, Denmark and Argentina have very different welfare systems, we still see that - at the psychological level - individuals reason about welfare redistribution in the same way.
'In all three countries, physically strong males consistently pursue the self-interested position on redistribution.'
Men with low upper-body strength, on the other hand, were less likely to support their own self-interest.
Wealthy men of this group showed less resistance to redistribution, while poor men showed less support. …
[T]he researchers found no link between upper-body strength and redistribution opinions among women.
Based on her own observations, The Stiletto believes these findings can also explain why single career women living in large urban areas keep meeting passive-aggressive jerks. A man who is physically weak tends to define his manhood by his brainpower. An accomplished, intelligent woman is emasculating to a 98-pound weakling who has a high-IQ, and he will try to assert his dominance over her with subtle put-downs or jokes at her expense. But a manly man who does manly things who has an IQ of 98 will be flattered that a smart woman finds him interesting and fun to be with – "I must be smarter than I thought, because she laughs at my jokes." – and will appreciate the very qualities that his brainiac competitors in the dating pool find threatening.
Besides, isn't a man who can protect and provide for his family a much better choice than someone who's all talk and no action?
Single writer Sarah Z. Wexler picked up and moved from NYC to Portland, OR, when "[i]t suddenly became easy to imagine myself at 40, still utterly single, still waiting an hour for brunch, still not able to scrape together enough money for an apartment with a backyard...or even one without a basement rat colony." She has been chronicling her culture shock – the shock being how much better her life is now – in the pages of Cosmopolitan.
In Part III (published in the current issue of the print edition of Cosmopolitan, but not yet online), she scopes out the singles scene in Portland and admits she is dating the type of guys she never would have considered – much less met – in NYC.
Some 13 years earlier, freelance writer Lily Burana was lured from NYC to Cheyenne, WY – by a cowboy.